In any medical facility it's vital to be prepared with an automated external defibrillator (AED) in the event a patient or visitor experiences cardiac arrest. HealthFirst offers leading AED product lines, and automatically tracks and replaces your pads and batteries before expiration dates.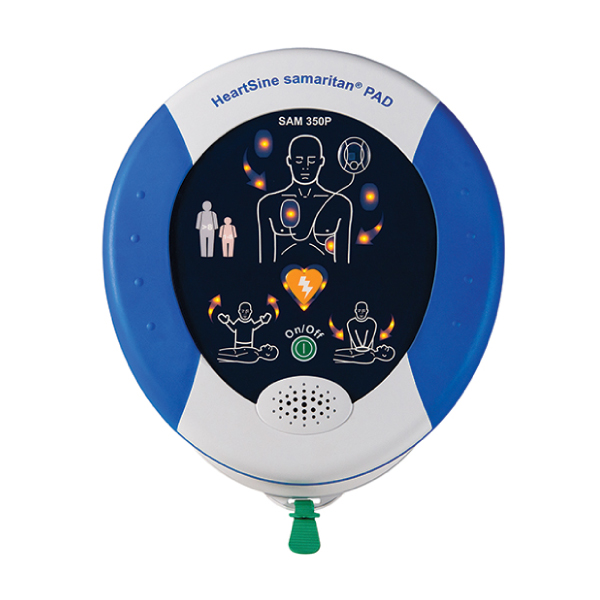 AED, Heartsine samaritan® PAD 350P Defibrillator
HeartSine samaritan
®
PAD 350P Public Access Defibrillator with CPR Coaching was designed especially for use in public areas by providing a sophisticated defibrillator for adult or pediatric use inside a lightweight and easy-to-operate system.
Pediatric pads sold separately.
Ground Shipping Only, except 3-day allowed in CA, ID, OR, and WA.
$1,260.00
AED, Heartsine Samaritan® Pad 450P Defib
More than a simple AED, HeartSine's samaritan® PAD 450P with integrated CPR Rate AdvisorTM provides real-time visible and audible feedback to the rescuer on the rate of CPR compressions during an SCA resuscitation.

Ground Shipping Only, except 3-day allowed in CA, ID, OR, and WA.
$1,640.00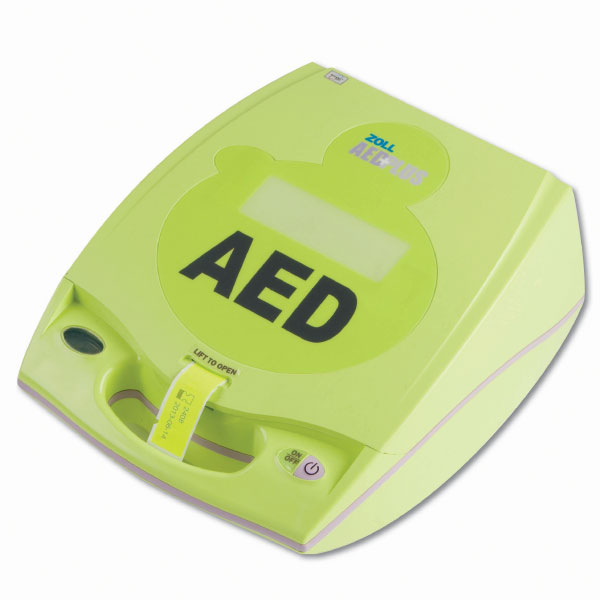 AED, Zoll Plus Defibrillator
The AED Plus is the first and only full-rescue AED that provides Real CPR Help® for rate and depth of chest compressions. With real-time feedback, the rescuer can provide the best manual CPR possible in a sudden cardiac arrest (SCA). The AED Plus also guides rescuers through the complete Chain of Survival helping all SCA victims, not just those who need a shock.

Ground Shipping Only, except 3-day allowed in CA, ID, OR, and WA.
$1,699.00
Auto-Replenishment Service
HealthFirst's Auto-Replenishment Service uses smart automation to track the replacement cycles of water treatment products and automatically replenish them on time. Facilities benefit by lowering costs, saving time and gaining peace of mind.
OnTraq, HealthFirst's online readiness application, reduces the risks, headaches and costs of emergency preparedness and regulatory compliance. Rely on OnTraq's smart automation for dashboards, reports and task management.