Amalgam Waste Recovery Mailback Containers
HealthFirst provides an easy and affordable amalgam waste mailback program that meets the ADA and ANSI 109 standard for managing amalgam waste. When your container is full of amalgam waste, simply return the sealed shipping box to any UPS driver or UPS drop-off location at no additional cost. Select the waste recovery container best-suited for your office.
50% off Rebec Amalgam Separators
(prices starting at $499)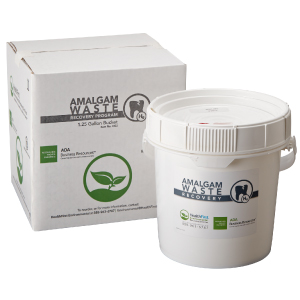 Amalgam, 1.25 Gal Waste Recovery Container
$114.00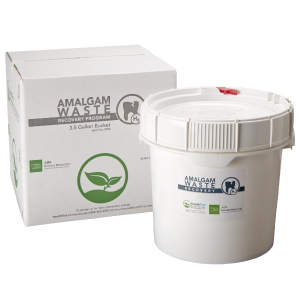 Amalgam, 3.5 Gal Waste Recovery Container
$225.95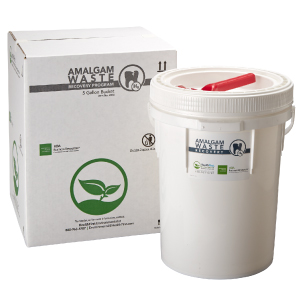 Amalgam, 5 Gal Waste Recovery Container
$295.95
Developing a Compliant, Quality Amalgam Program
The EPA's final rule on amalgam requires most dental practices to have a compliant amalgam separator and follow management best practices. Download our guide for tips on amalgam separator selection and developing a compliant recovery program.