HealthFirst offers medications to help dental practices and oral surgeons prepare for a medical emergency. Our Auto-Replenishment Service and OnTraq application keep your medications up to date while helping to save time and lower costs.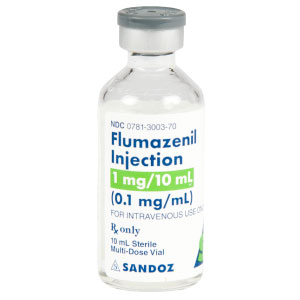 Flumazenil Injection, USP 1mg/10mL (0.1 mg/mL) Vial
$37.45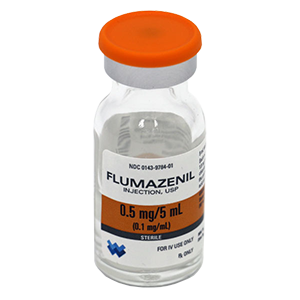 Flumazenil Injection, USP 0.5mg/5mL (0.1mg/mL) Vial
$26.00
Nationwide Drug Shortages and Availability
Due to ongoing nationwide drug shortages or other events beyond its control, HealthFirst is unable to guarantee that emergency kit refill medications will be shipped on schedule.
Auto-Replenishment Service
HealthFirst's Auto-Replenishment Service uses smart automation to track the expiration dates of medications (from a single purchase or in an emergency medical kit) and automatically replenish them before expiration. Dental offices benefit by extending the shelf-life of medications, lowering costs, saving time and gaining peace of mind.
Shipments include a pre-addressed envelope for safe disposal-by-mail of unused medications. You will be invoiced for replacement medications and the disposal envelope at current prices at the time of shipping. The Auto-Replenishment Service is provided at no additional cost. You can select it at the time of purchase, and you can cancel it at any time by calling HealthFirst.
OnTraq – Practice Readiness Application
Our OnTraq tracking and reporting system reduces the risks, headaches and costs of managing emergency preparedness and regulatory compliance. It dynamically shows the status of your emergency medical kit and medications. Rely on OnTraq's smart automation for dashboards, reports and task management.